Hello everybody!
Just thought I'd do a quick entry on some of the work I did for the trailer.
Since I wanted a super close up shot of a banana, and wanted a high resolution texture to support this kind of shot, I thought I'd break out my camera and try to snap some close ups of an actual banana. At first I tried to get some shots of the banana, as it were, but it turned out too.. round. It was difficult to capture all the sides as well, since it was so… curved.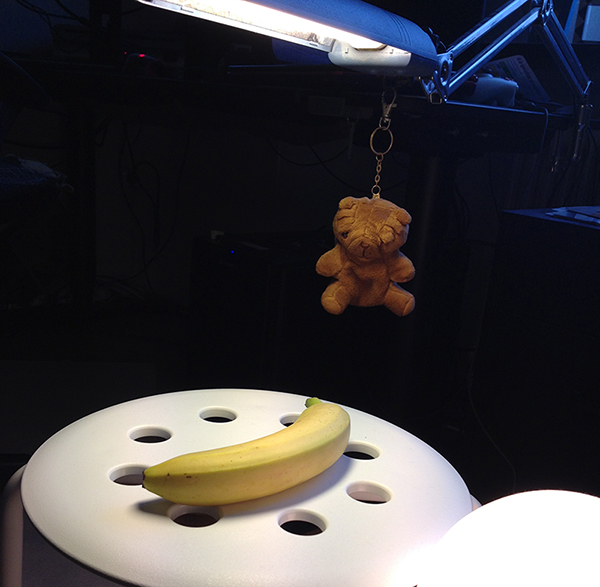 Banana 3D-scanning in progress (supervised by my project lead, mr.Pug-Bear)
So what to do?
Well, why not try to UV unwrap the banana, in real life!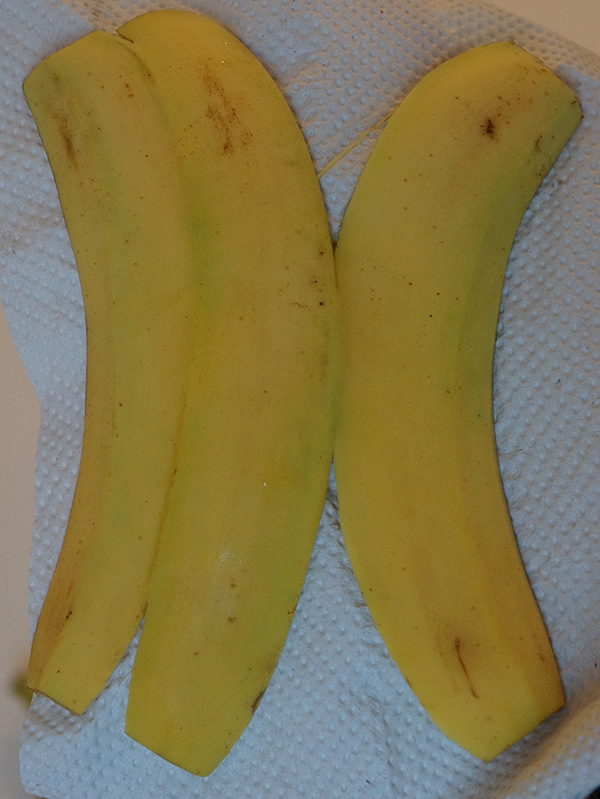 It seemed to do the trick and I managed to have that close up shot of the banana in the trailer.
Here's the result in Blender (with added bloodstains):
In other news I also updated my website to draw attention to MFP: BBB. I'll probably update it more properly in the future, but this will do for now. Oh, and I even set up a Newsletter, cuz I'm professional like that.
Check it out!
www.deadtoast.com