Hold on to your hats and take a deep breath. Things are about to get a bit… strange…
The game is pretty close to having a rough version of all the gameplay elements now. This post will mainly focus on a particular part of the game, namely Pedro's world *distant rumblings of thunder*
The idea of Pedro's world is that anything can happen and I can play around with ideas that would otherwise maybe break the setting of the rest of the game.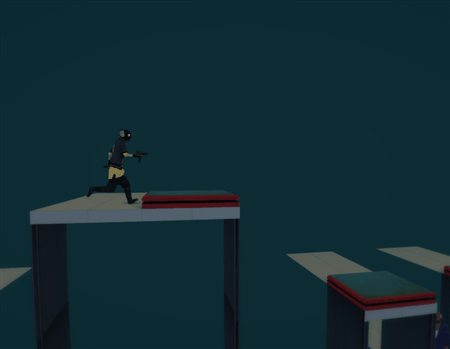 First up we've got some pretty standard bounce pads. Combined with the acrobatics they're really good fun. Bounce pads is also something that's been part of most platforming games I've worked on before, so I guess it's a bit within my comfort zone as a developer too.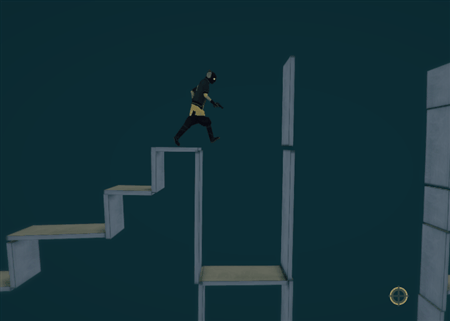 Next are some simple platforms that disappear as you step off them. This is the introduction level to Pedro's world. It seems work well for setting the tone of just showing that this world is different from the rest.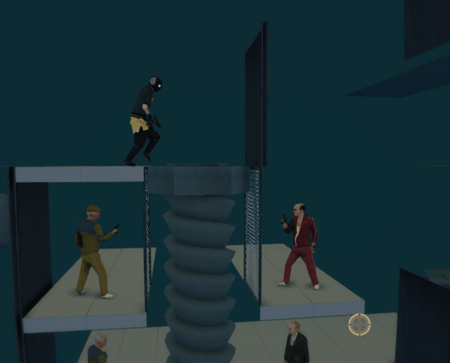 I thought it'd be funny to make use of the spin-dodge maneuver in an unexpected way. So I made these massive screws that you control by spinning on top of them. It also provides a platform for puns such as 'things being screwed up' or suggesting that the player might have a 'screw lose'……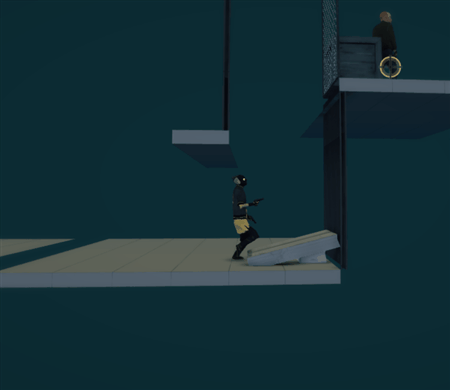 After doing a bit of playtesting it quickly became apparent that people expected to be able to do double wall jumps. I tried adding the feature and it turned out to be really fun! This is this works outside of Pedro's world too, btw.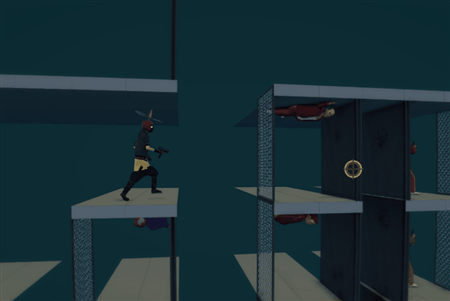 Last but not least we've got the propeller hat… Because why not. As you spin you travel up with help from the propeller (it's a bit hard to see in the GIF) and as you start to fall down a little umbrella opens and makes you float downwards.
And that's all for this time. What I'm currently working on is dressing up some of the levels and figuring out what the different themes should look like. It's a bit of a struggle switching from the design/programming head space in to the visual, but things are coming out quite nicely so far. I'll probably give you an update on that next time
Until then,
sayonara