Phhewiiee… What a week!
I've been busy doing levels most of the week. I now have about 10ish levels with a grand total of about 20-30 minutes worth of gameplay! Hurrah! Though most of these levels are still only whiteboxed, and they will probably be iterated further in the future… but still. Hurrah!
Just for the heck of it, here's a GIF from one of the new whiteboxed levels showing a bit of brutal shotgun action.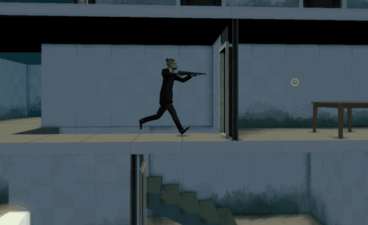 It's funny how when you work on something for a long time eventually you get blind to the little things you told yourself you'd fix later… That's why I was really happy to hear feedback from ya'll out there! One obvious thing that somehow I had gotten used to seeing was how the arms used to spin around the back of the main character when aiming in 360 in the middle of the air. But no more!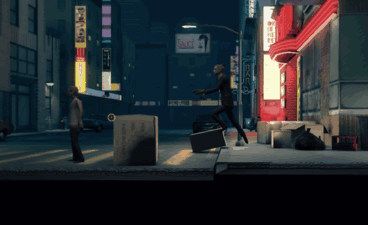 Now the main character spins to face the direction he's aiming in. It's great because it makes you feel even more acrobatic when playing the game!