This week I didn't quite manage to do as much as I'd have liked in the game. There were a fair bit of pondering about how to introduce the various mechanics to the player. The conclusion was that a good place to start is making some speech bubbles. So I had a first stab at getting speech bubbles working in the game! There was a bit of a struggle getting my head around the Unity GUI stuff, but I'm starting to get to grips with it now.
Check it out: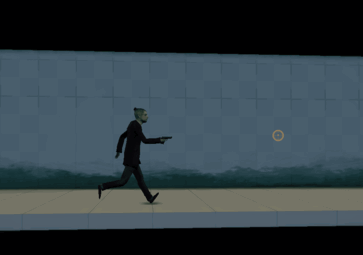 Oh and let's not forget, Pedro is making his first appearance! Much excite!
I'm afraid that's about all I can share from this week! The focus is shifting on to stuff that's hard to capture in GIFs at the moment. So, again, not sure if there'll be a post next week.
Stay tuned to find out! (:
Ta!